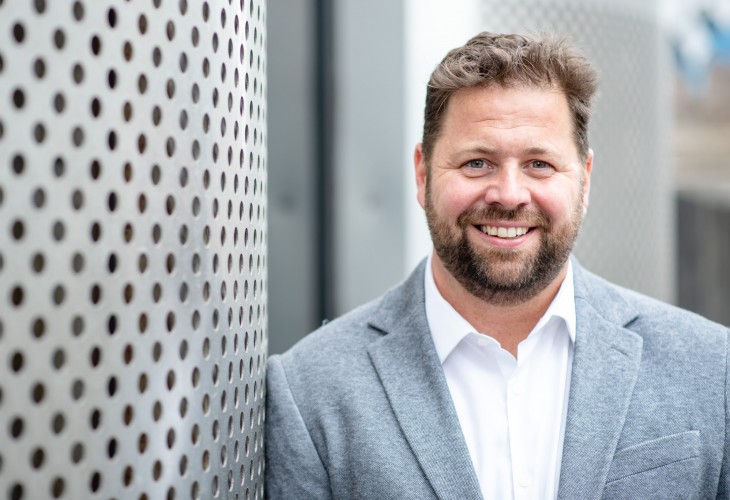 £200m construction projects results in Glasgow office move for Halliday Fraser Munro
2 Sep 2019
Halliday Fraser Munro has relocated to larger premises in Glasgow after growing its team and being appointed to work on over £200m worth of construction projects across the region.
Schools, commercial and residential buildings are among the recent projects won by the firm, with a further £100m of new developments due to commence in the next 12 months. Halliday Fraser Munro has also been behind the transformational Barclays Campus at Buchanan Wharf.
The increase in new business has allowed the firm, under the leadership of managing director David Halliday, to create 12 additional posts. It is anticipated that a further six posts will be created over the next year in response to demand.
The new office at Queen's House, St Vincent Place is close to Glasgow City Council headquarters and a number of key clients.
"With a steady pipeline of work coming on stream for Glasgow and the surrounding area, it was clear that we needed to invest in a larger permanent base here," said Mr Halliday, who is based in the city to oversee further growth to the firm's portfolio.
"We have developed a reputation for delivering large-scale complex projects with a boutique design practice approach: that is exactly what our growing client base is looking for and is demonstrated by the high value of the projects we have been appointed to work on."
"Buchanan Wharf is not only a transformational project for Glasgow; it also represents the largest single project that our practice has carried out in the city to date. We believe the confidence that Barclays has shown in Glasgow and Buchanan Wharf will be a key driver for further developments, triggering progress on many projects which have been sitting on the drawing board for years."
Halliday Fraser Munro is delivering the Barclays Campus at Buchanan Wharf in a once neglected area on the banks of the River Clyde for Drum Property Group. It comprises over 1m square feet of Grade A office space, residential accommodation, cafes, a creche and public spaces.
The development, which is just a 10-minute walk from Central Station, includes a 470,000 square feet purpose-built campus for Barclays – one of three new global hubs being built by the banking giant. The development will create around 2,500 additional jobs, doubling Barclay's current workforce and making it one of Glasgow's biggest commercial employers.
The masterplan designers for Buchanan Wharf was Stallan-Brand, and as lead architect for Barclays, Halliday Fraser Munro worked closely with them to ensure the design dovetailed into the overall framework. There was also close involvement with Gensler, global design guardians for Barclays.
Although Halliday Fraser Munro has high-level expertise in the commercial sector, the firm has recently delivered a wide range of significant projects for clients in and around Glasgow.
These include a luxurious and highly sought-after waterfront development on the esplanade at Eldon Street in Greenock on behalf of Ogilvie Homes and the masterplan framework for Queens Quay. The £250m development on the waterfront at Clydebank includes housing, a health centre, a care home and public realm space.
Halliday Fraser Munro is about to hand over the new shared campus for St Edwards' and Tollbrae primary schools which it delivered for North Lanarkshire Council. The £11m development comprises two classroom wings connected by a shared gym, dining hall and multi-purpose rooms.