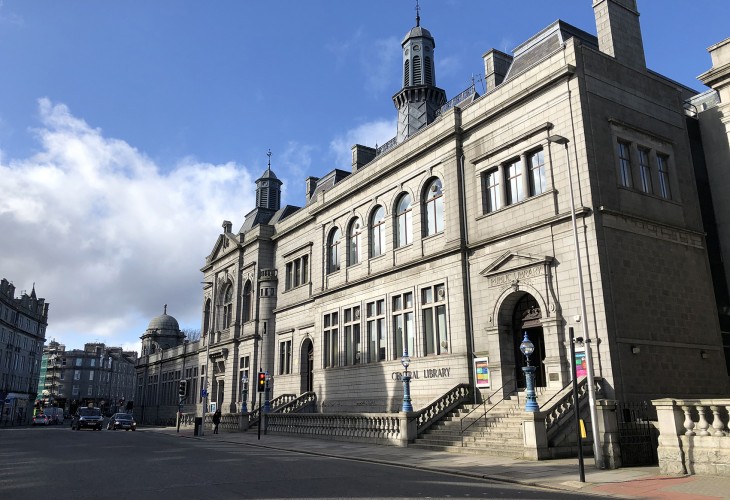 Aberdeen Central Library Roofing Works Complete
10 Apr 2019
The works to refurbish the grade C listed Aberdeen Central Library roof for Aberdeen City Council has reached completion after a year of hard work.
The Central Library, along with St. Mark's Church and His Majesty's Theatre, form the trio of historic buildings on Rosemount viaduct famously said to represent 'Education, Salvation and Damnation'.
Apart from resolving several immediate issues, the works were carried out to provide a robust repair and refurbishment scheme for the long term, using traditional materials and techniques appropriate to the history of the building.
Although Listed Building Consent was not required, the project involved close liaison with Aberdeen City Council Conversation Planning Officers, and the specialist leadwork subcontractor, resulting in a roof which respects the buildings history yet is capable of standing up to the elements for the foreseeable future.