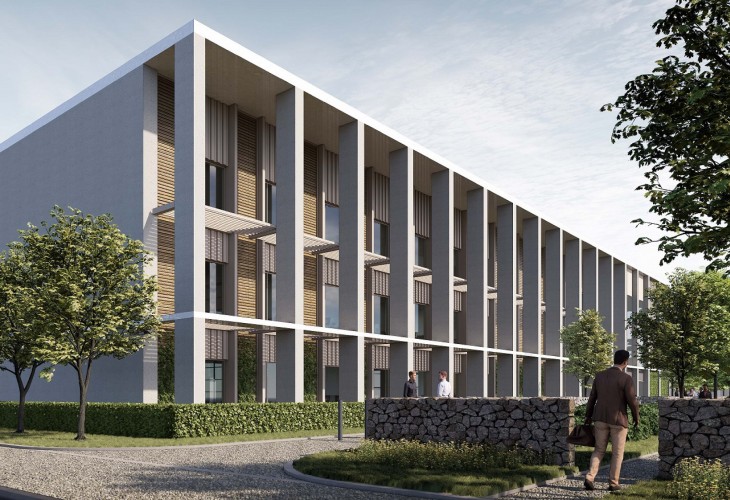 Aberdeen's first net-zero Carbon Office building
9 May 2023
We are delighted to be the architect on Aberdeen's first net-zero carbon office building for our longstanding client, Drum Property Group.
Having worked with Drum Property Group on the masterplanning and design of Prime Four Business Park, we are excited to now be involved in the design of the Crescent Office. The building will be designed in-line with the latest Net Zero Guidelines, which is an ambitious but exciting goal for our team to achieve. While prioritising sustainability will be at the heart of the design process, we will also demonstrate that carbon conscious buildings can be designed to the highest standard.
The new office's occupants will enjoy not only a Grade A workplace, but also Prime Four's first-class amenities and communal spaces, which encourage leading a healthy and balanced lifestyle.
This project serves as an overall example of our companies dedication to sustainability, creativity, and setting new standards in architecture and construction.
A great article on the project has been written by our client Drum Property Group, click here to read: Ready to move to Aberdeen's first net-zero carbon office building? (energyvoice.com)