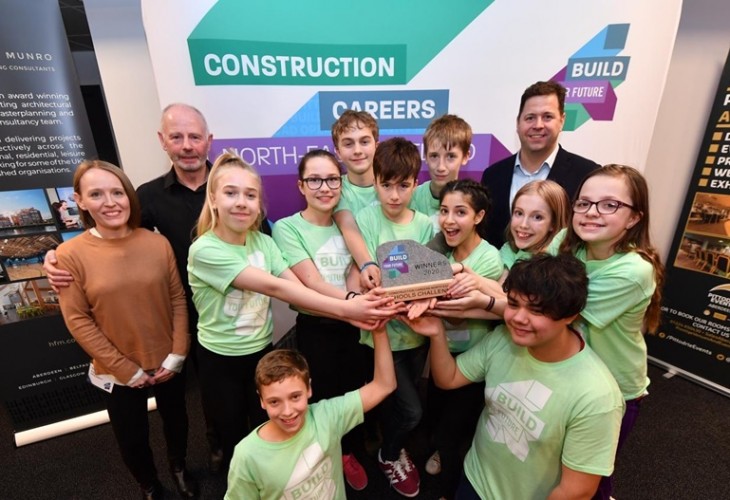 'Build Your Future' schools construction challenge goes digital!
27 Nov 2020
At Halliday Fraser Munro we are committed to encouraging the next generation of Scotland's construction industry workers and therefore, are delighted to once again be sponsoring the fantastic 'Build Your Future' schools construction challenge.
The Build Your Future challenge is an excellent way to capture the imagination of school pupils and the fact the challenge will be digital for the first time will introduce a new perspective for those involved.
Our managing director, David Halliday said: 'The challenge lets schools pupils try out their skills, in a fun and engaging way. It shows young people, their teachers, parents and carers, the vital role that construction plays in the local community, society and the economy'
With the heats kicking off next week we are looking forward to 'virtually' meeting with all the schools involved, best of luck!