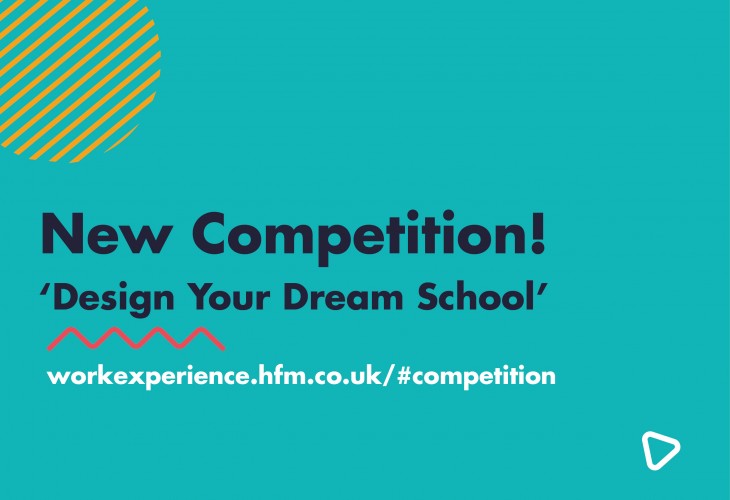 'Design Your Dream School' all from the comfort of your own home!
3 Feb 2021
We're delighted to be launching our latest competition, 'Design Your Dream School', to capture the imaginations of pupils from across the UK.
This follows on from our successful 'Design a House' competition we launched during last year's lockdown. That competition attracted entries from more than 400 school pupils from as far and wide as Cambridge to Edinburgh and Darlington to Glasgow!
Our new competition, designed to challenge pupils to think outside the box, asks young people to design eco-friendly, fun and geographically sustainable schools. Given the latest lockdown and restrictions they may also want to include innovative ideas to make schools Covid-19/virus proof.
With the pandemic continuing to affect many schools and families across the UK, we thought this would be a great opportunity to task pupils with the challenge of envisioning their perfect school while many are still learning from home.
Engaging with the next generation has always been extremely important to us, particularly in the key stages of a young person's development. By creating fun events and competitions like this one, we are introducing and hopefully inspiring pupils into the world of architecture. We are known for our work in the education space so always looking for new places to seek inspiration for our approach to design.
For more details, check out our webpage here: https://workexperience.hfm.co.uk/#competition
Entrants can be from anywhere in the UK and must be received by 5pm on Friday 12th March. The chosen winners will receive an Amazon gift voucher.