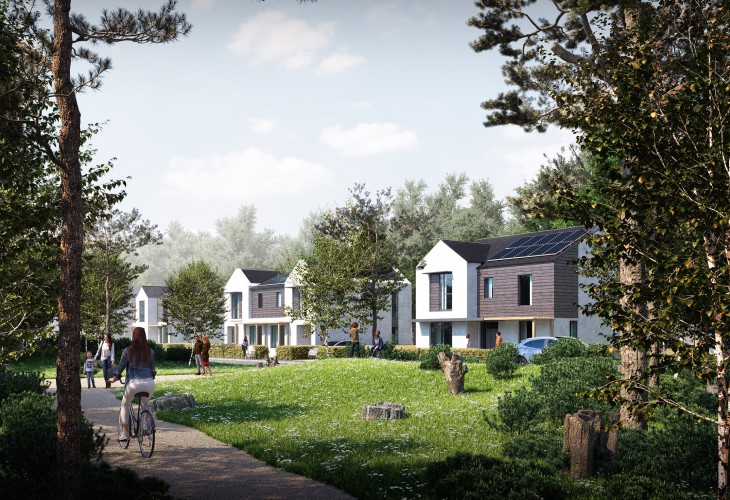 Halliday Fraser Munro are pleased to announce a further focus on sustainable design
26 Apr 2022
Halliday Fraser Munro are pleased to announce a further focus on sustainable design.
A PPIP has been submitted on behalf of our client Green Energy Property for circa 25 residential units which will be designed to zero carbon standards and fuelled by green energy.
Our client Green Energy Property has a number of sustainability credentials and has ambitions to adopt clean energy fuels and technologies which could act as an exemplar for supporting similar developments across Aberdeen City.
In addition to green gas technology, heat pumps, solar PV and high levels of insulation, an energy efficient design was utilised by the Halliday Fraser Munro team.
The development is situated on a vacant, derelict brownfield site currently used for residential purposes within walking distance of local amenities.
The proposals support the requirement for additional housing in the Aberdeen area, including much needed affordable housing in addition to assisting to deliver the Governments net zero targets for 2045.