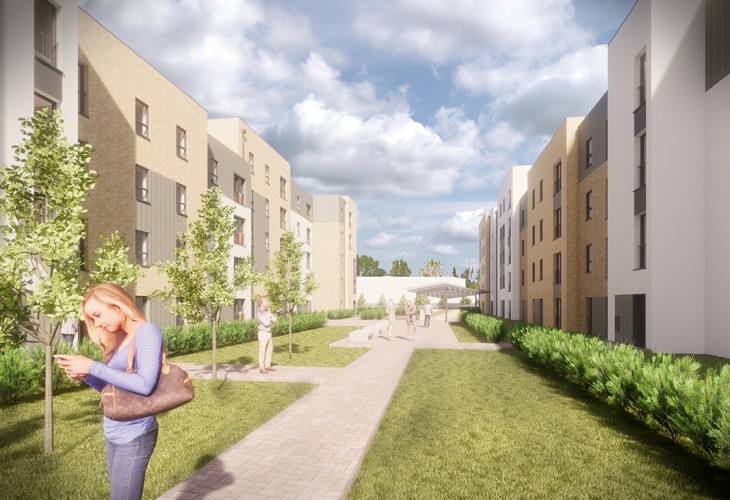 Halliday Fraser Munro comments on work commencing on housing development at Wellheads Road, Dyce
12 Nov 2019
Construction work is underway on a major new affordable housing development in Aberdeen which has been planned and designed by Halliday Fraser Munro.
The £30m project at Wellheads Road in Dyce is being built by Ogilvie Construction on behalf of Aberdeen City Council and represents the local authority's biggest housing project in 50 years.
David Halliday, managing director of Halliday Fraser Munro, said everyone at the firm was delighted to see construction work commence and the new homes take a step nearer reality.
He added: "We have worked with organisations all over Scotland to design and plan affordable housing developments, and always bear in mind that, for the tenant, this is a home and not just a building. It is always pleasing to see the benefits that affordable housing developments deliver to local communities.
"This development will provide 283 much-needed affordable homes in Aberdeen and is a significant step forward in helping the city council achieve its goal of creating 2,000 local authority homes over a five-year period.
"Halliday Fraser Munro has been involved in this project from the outset and in designing and planning these units – a mix of one, two, three and four-bedroom homes – we have delivered high-quality, attractive accommodation."