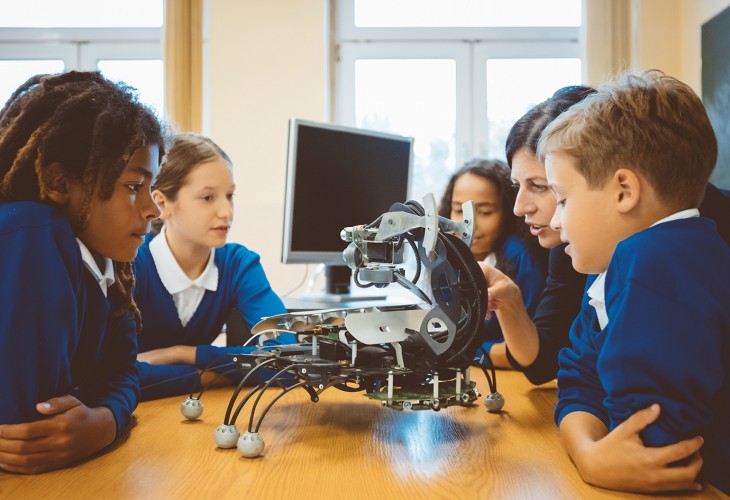 Halliday Fraser Munro helps discover construction workers of the future
8 Aug 2019
Halliday Fraser Munro is encouraging the next generation of Scotland's construction industry workers. The architectural design and planning practice has become the main sponsor of the Build Your Future challenge – a competition led by Grampian Construction Training and the Construction Industry Training Board to highlight the range of careers in the sector.
The challenge will see around 300 second year school pupils take part in a series of challenges testing their skills in joisting, designing and building weight-bearing structures, bridge building, plumbing a radiator, and developing the roads of the future.
Heats will take place across Aberdeen and Aberdeenshire in the autumn, with the grand final being staged in January 2020. It is hoped the event will educate pupils, teachers and their parents about the breadth of career opportunities that exist in a buoyant and exciting sector of industry.
Halliday Fraser Munro managing director David Halliday said: "We are delighted to be able to support this fantastic initiative and to be working with other partners. As architects, we know and appreciate the critical role that the construction industry plays in bringing to life projects that benefit individuals, the community and the economy.
"It's really important that we engage with school pupils when they are at a key stage in their development and making decisions about their future studies and careers. Fun and exciting events like Build Your Future show the true breadth of opportunities in the construction sector across a range of disciplines, and also highlight the key skills, such as teamwork and creativity, that are needed to succeed.
"As the main sponsor for Build Your Future, we are very much looking forward to seeing pupils in each stage of the competition and the results of the challenges which they will be undertaking."
If you would like to know more about how you can support Build Your Future, please contact Isla Stewart on isla.stewart@mearns-gill.com or call 01224 646311.
(the attached photo is taken from the original Edinburgh-based CABEC challenge, organised by SECTT)