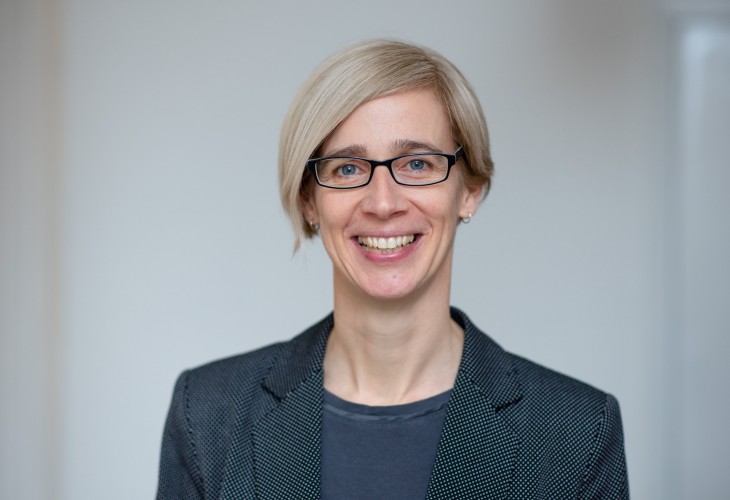 Halliday Fraser Munro new appointment supports changing landscape in masterplanning for the future
7 Jan 2020
A rise in masterplanning project wins across Scotland has seen award-winning architectural design and planning practice Halliday Fraser Munro bring high-level expertise to its team, adding landscape architectural services to its portfolio.
Its new in-house landscape architecture team will be at the heart of its masterplanning process, supporting the vision of achieving successful and sustainable places to live, learn or work through excellence in design planning.
Halliday Fraser Munro has delivered significant masterplans across Scotland, like the 120-acre Queensferry One site at Rosyth, which combines manufacturing, distribution and office space and Aberdeen's Marischal Square city centre regeneration, with new retail and leisure developments mixing with a historic building and attractive user-friendly public spaces.
Masterplans that improve peoples' lives through the creation of healthy, viable communities requires a multi-disciplinary response, and Halliday Fraser Munro's recently appointed landscape architect Lesley Samuel will work closely with the firm's masterplanners, architects and town planners to deliver design frameworks that meet the aspirations of communities, developers and planning agencies in Scotland.
Lesley said: "Masterplanning shapes our towns and cities to leave a positive legacy for future generations to appreciate and enjoy. Never before has planning policy in Scotland placed such an emphasis on the quality and suitability of people's living environments."
"I'll be working closely with colleagues at Halliday Fraser Munro to deliver masterplans which meet the aspirations of all stakeholders by looking at the complete picture.
"This is an exciting time for landscape architecture. It's important to support quality of life through providing opportunities for social interaction, to consider active travel options and to look for environmentally friendly solutions to aspects like site drainage. All this while creating a visually attractive development in keeping with the area's natural environment.
"It's not a case of putting down ideas for people but working with communities, clients and regulatory bodies, to get it right every time. Halliday Fraser Munro is already delivering on these priorities, and I am looking forward to being part of a multi-disciplinary team striving for excellence in every single project."
Lesley has more than 20 years' experience in private practices in Northern Ireland and Scotland. She has been involved in detailed design public realm works and large-scale landscape and visual assessments. These include public realm projects in Penicuik High Street, Countess Street in Saltcoats and Helensburgh's town centre and esplanade and plans for upgrading sites within Loch Lomond and Trossachs National Park to maximise public enjoyment while protecting the special quality of the area. She was part of a team that worked on landscape and visual assessment for part of the Aberdeen Western Peripheral Route (AWPR).
Halliday Fraser Munro has an impressive track record of masterplanning. At Queens Quay in Clydebank, it prepared a masterplan which sets the principles to deliver a vibrant mixed-use community that extends Clydebank's existing town centre down to the riverside, enjoying public access to, and focus on, the river frontage, historic dock and iconic Titan Crane.
Close to Bannockburn, its South Stirling Gateway masterplan was prepared for landowners to meet the need for new homes in a very sensitive setting. It is now going through the planning process with a national housebuilder.
The challenge for masterplanners is to produce a design framework which encourages the creation of desirable and attractive places for people to live, work and relax but which are also commercially viable – and a fully integrated design planning service will support the firm's vision for urban design planning, said Stephen Barker, director at Halliday Fraser Munro.
Mr Barker said: "We've always provided a seamless approach by using external expertise but bringing landscape architecture in-house allows increased opportunities to tap into our very own talent stream at every aspect of the design and planning process. "Masterplanning in the 21st century takes a holistic approach and having our own landscape architecture team enhances communication and collaboration opportunities.
"This is particularly important for masterplanning as we continue to raise the bar and set new standards, creating quality places where people enjoy living, working and spending their leisure time in, in a sustainable manner."