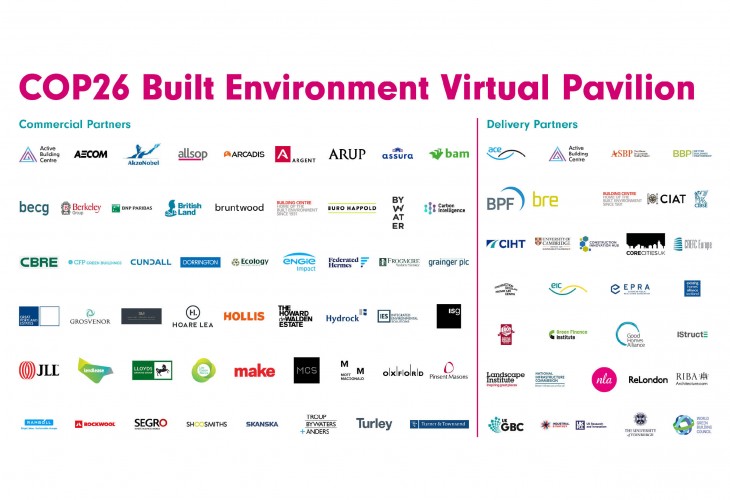 Halliday Fraser Munro partners with the UK Green Building Council's Built Environment Virtual Pavilion ahead of COP26
27 May 2021
The eyes of the world will be on Glasgow this November as the city hosts the annual UN Climate Change Conference. To mark this special occasion, we are proud to be partnering with the UK Green Building Council (UKGBC) along with almost 100 organisations across the industry in support of its new Built Environment Virtual Pavilion.
The Virtual Pavilion will comprise an exhibition of global exemplar projects and places, within a bespoke virtual reality (VR) space, as well as a major series of events and downloadable content including keynotes and panel discussions around many of the themes of COP26.
As architects and planners, sustainability has always been at the core of everything we do. Supporting the Virtual Pavilion is a great opportunity for us to share our opinions and experiences with likeminded individuals and organisations with the ultimate goal of helping others meet the targets of Scotland becoming a net zero economy.
Not only is COP26 a momentous occasion for Glasgow, but for Scotland as a whole, as we all work together to ensure the environment comes first.
We believe that being sustainable is a team sport and that every firm should be taking part. The Virtual Pavilion is the perfect opportunity to continue to work effectively across a variety of sectors.
The Built Environment Virtual Pavilion is scheduled to take place in Glasgow this November ahead of the UN's COP26 Climate Summit.
To get involved for to find out more: https://www.ukgbc.org/news/industry-joins-forces-to-launch-built-environment-virtual-pavilion-for-cop26/