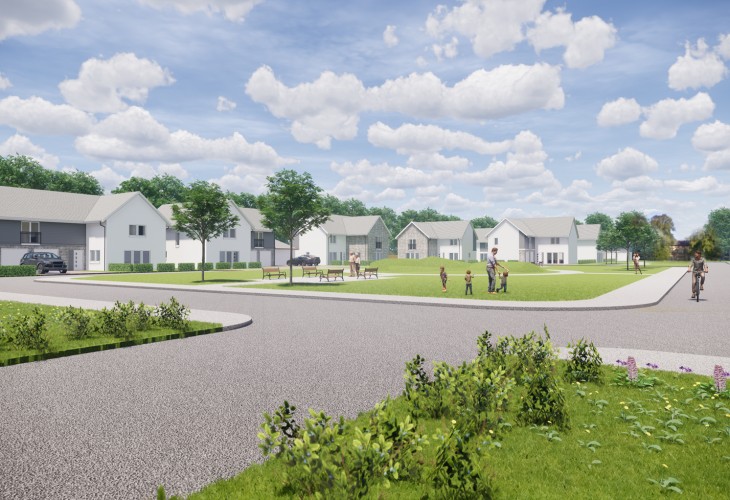 Halliday Fraser Munro support Bancon Homes in their expansion out with the North East of Scotland
15 May 2020
Halliday Fraser Munro has submitted Bancon Homes first planning application out with the North East of Scotland to South Lanarkshire Council for an exclusive development of new homes in Strathaven. The development of 37 family homes within the historic market town is part of a wider masterplan which seeks to provide a natural expansion of the town.
Strathaven sits in the Avon Valley of rural Lanarkshire, surrounded by rolling countryside and prime farmland and was known for its weaving and brewing industries. It is a particularly picturesque town with a conservation area at its heart around the Common Green, where markets were once held.
This rich heritage and thriving village feel has inspired the layout of the new Bancon development which seeks to create a strong sense of community around a common village green. The new homes have been carefully designed and positioned to enjoy the view towards East Overton House with new open space being provided to create an attractive foreground.
Commenting on the application Allan Clow, Managing Director of Bancon Homes, said: "We are delighted to announce our plans to expand out-with Grampian for the first time. Strathaven is a beautiful location to live in, with one of the best schools in Scotland in Strathaven Academy. So, we feel that it is the right place for us to start our first development in the central belt, and we are excited to bring our high specification homes to the region".