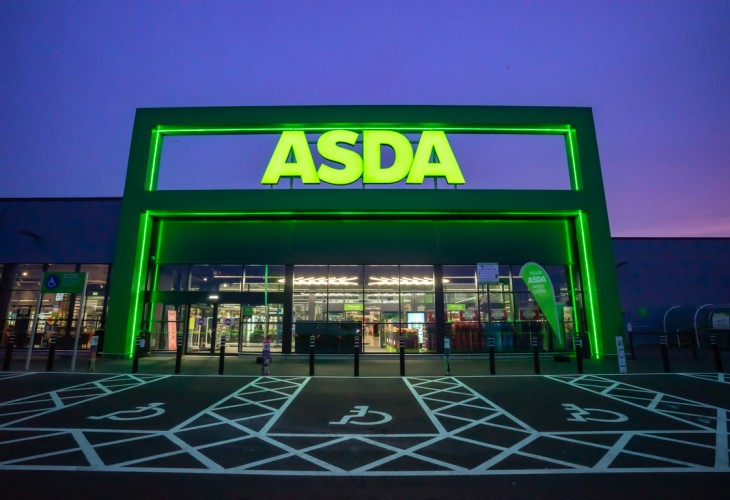 Helping Asda refresh the retail experience
9 Dec 2020
We have a wealth of retail experience built up over many years working with some of the UK's biggest retailers including IKEA, M&S and Starbucks among many others. For more than ten years, we have been one of Asda's Framework Architects and have successfully delivered innovative new buildings, refurbishments and extensions to Asda stores right across the UK.
The beauty of working so closely with a retailer is that you develop a very clear understanding of their brand, its key values and the priorities of their marketing and merchandising teams. The value of this relationship is reflected in the fact that the team at Asda selected Halliday Fraser Munro as the architects for their biggest new build project in several years.
At a time when the major retailers are moving towards smaller-sized, more urban units, we were particularly pleased to be entrusted with Asda's new flagship building. The very largest, 100,000 square feet plus, megastores that retailers once favoured are now far less prevalent so this new 65,000 square feet store is a very significant project to have been awarded.
Bringing a splash of green to a brownfield site.
Our starting point was a site just outside Worksop, Nottinghamshire. Formerly a brickworks, its concrete footings had been sitting as derelict land for some years and was something of an eyesore in an area that had already attracted new retail development.
Signage is king on any retail development of this scale and Asda's signature green lettering features heavily on the new building. It is framed within a large green rectangular entrance which lifts and positions the letters of the brand with the sky as a backdrop. The dramatic entrance is complemented by a front elevation of glass and cladding in contrasting greys which give the building a contemporary feel and provide natural light for the café and foyer areas. There is a triangular green section softening the most visible corner of the building with further green signage facing out towards the rest of the retail park.
Another "green" initiative is a bank of charging points strategically located within the parking areas. These hard-landscaped areas are complemented with soft landscaping featuring a variety of different planting with trees and hedging screening the access road and neighbouring railway yards.
Helping Asda go the extra mile
Home shopping and grocery collection are key trends for all retailers and Asda were early adopters of online delivery services. Since then, it has become a highly significant part of their offering to customers. As a result, the new store has a vital role to play in their "last mile" logistics operations and the dedicated home shopping areas of the store were purpose-built with ample space, bespoke delivery bays and designated click and collect areas. This has proven particularly timely as home shopping doubled during the Covid 19 pandemic with grocery delivery becoming, quite literally, a lifeline for the most vulnerable people. Many retailers believe that lockdowns have accelerated online retailing by several decades and the shape of buildings will have to balance that use with footfall.
Of course, footfall remains a vital part of operations and we designed the store using our expert knowledge of customer throughflows. One of Asda's key attractions is their budget fuel and we have placed the fuel forecourt strategically in view on the approach to the store with the traffic flow conveniently funnelled towards it on departure.
Shop till you eat.
Supermarket brands across the UK are exploring new hybrid shopping and dining concepts which are one of the latest trends identified by retail analysts. Supermarkets at the highest end of the market are exploring "fine dining concepts" but Asda appeals to a more down-to-earth demographic so they chose to create three new food experiences to attract visitors to the Worksop store.
The most innovative of these was a street food area where shoppers can choose between the Mumbai-inspired Kulaba Kitchen and Panku, a pan-Asian street food kiosk created by Yo! (of sushi fame).
For the more traditional market, Asda have incorporated a Greggs café. This is the first of its kind in the UK and we have featured external branding and window frontage to accommodate the partnership.
We have also incorporated significant space within the floorplate to house George, Asda's fashion offering, incorporating space for a Claire's accessories franchise. As always, we worked closely with Asda's merchandising teams to create precisely the right floor area for their requirements.
It's been highly rewarding to be able to return an area of redundant land to productive use as a dynamic and efficient retail space and create a genuine asset for the town of Worksop. The store has created employment for around 180 people which is hugely significant at a time of economic uncertainty.