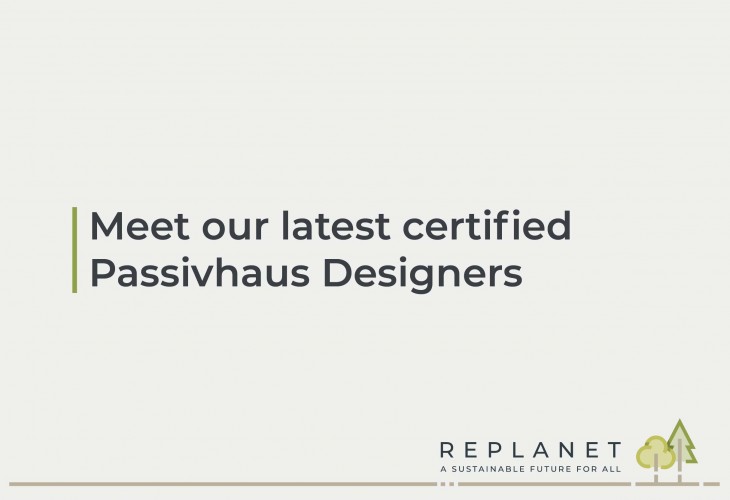 Latest certified Passivhaus Designers
26 Jun 2023
As part of our Replanet journey we are committed to providing our team with the knowledge and skills they need to deliver buildings and spaces that achieve our clients targets on embodied carbon, operational carbon, and their vision for communities to lead sustainable healthy lives.

We are pleased to announce that another 4 of our team have become certified Passivhaus Designers.

Richard Woods – Design Director
Gareth Park – Senior Architectural Technician
Andrea Stewart – Architect
Steven-Lee Eddie – Senior Architectural Technician

Our team are already deploying the principles of airtightness, insulation, building orientation and heat recovery ventilation systems to many of our projects and look forward to working with our clients and contractors on achieving their environmental goals.

As architects and planners, sustainability has always been at the core of what we do, and we look forward to continuing to strengthen our commitment to tackling the climate crisis.