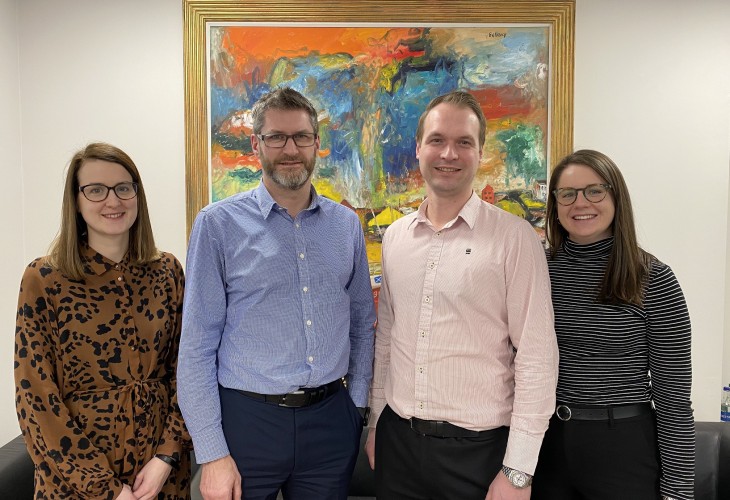 Modular Hotel Created From Repurposed Shipping Containers and New Football Stadium Help Scottish Architectural and Planning Practice Reach National Finals
17 Apr 2020
A wide range of planning projects from a shipping container hotel to a new football stadium has helped the planning team at Halliday Fraser Munro reach the national finals of the RTPI awards in the Small Planning Consultancy of the Year category.
The RTPI Awards for Planning Excellence are the longest running and most high-profile in the planning sector. The awards champion very best examples of planning and planners in society.
Halliday Fraser Munro, one of only two Scottish finalists in a field of ten, submitted several examples of work on complex development proposals which its large multidisciplinary team has completed.
One highly innovative project within the nomination is Snoozebox - a new concept of modular hotels created from repurposed shipping containers. The model is for an innovative, highly sustainable and flexible form of tourist accommodation providing rooms in high demands areas. The location for these projects was on vacant land on three stalled brownfield sites in London. Challenges in this brief included working with planning authorities on policies relating to temporary uses or developments and the temporary nature of the projects and their challenge to meeting normal planning policy requirements.
Another comprehensive project which has contributed to the firm's place in the finals was for Aberdeen Football Club and Aberdeen Football Club Community Trust –the development of a football stadium, training and community facilities on a new site west of Aberdeen. The site's location on the edge of the local authority boundary necessitated an effective, open and transparent programme of public consultation to reach as many stakeholders as possible.
Halliday Fraser Munro acted as both planning consultants and architects to deliver planning permission for altering the second phase of a residential development at Maverston Golf Estate taking account of its rural woodland location and the environmental considerations.
A redundant office block in the centre of the city and neighbouring the railway station, Atholl House in Aberdeen is another of the nomination's flagship projects listed in the nomination. The Halliday Fraser Munro planning advice to the client was to 'go high and go bold'. The resulting Atholl Square plans include 413 student bedspaces and supporting social facilities , a 192 bed hotel, and new public square, cafes and shops.
Steve Crawford, Regional Director of Planning at Halliday Fraser Munro says, "We're one of only two Scottish-based consultancies amongst the ten finalists for this national award. We're a highly motivated team and at any one time we are working on a continual stream of innovative and challenging planning projects. Our approach is always to be a collaborative planning partner working with our architectural and multi-disciplinary design teams. Being a finalist in these prestigious awards is a clear demonstration of the breadth and quality of our work. We're proud to be a part of these awards"
The awards ceremony will be held virtually on 30 April 2020.