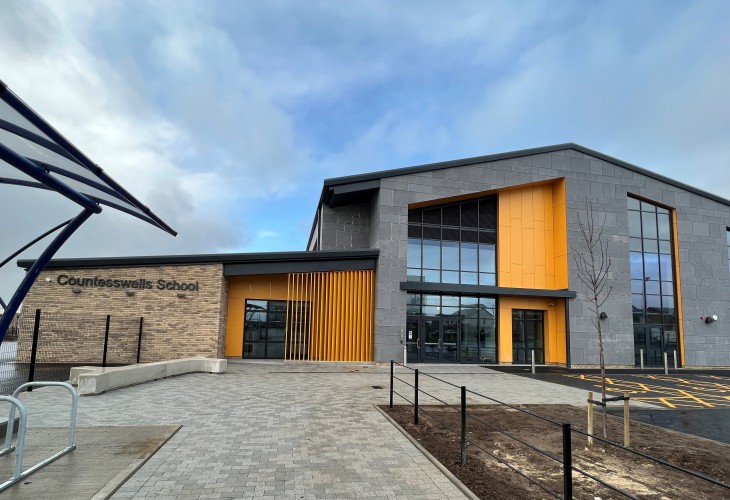 New Countesswells Primary School complete and handed over ahead of schedule
3 Mar 2023
Halliday Fraser Munro are delighted to have been a part of the design team to deliver the new £17 million Countesswells Primary School which is now complete ahead of schedule and has been handed over to Aberdeen City Council.
The completion of the new primary school is an important part of the growing Countesswells Community and includes facilties for 434 primary school pupils and 60 early learning and childcare pupils.
The new school has been designed to inspire and engage with all of it's users including the children, staff and wider community who will have accesss to designated facilties after school. The school has been completed to the highest of standards with the pupils health and wellbeing being at the heart of the design process.
Countesswells Primary School is the first of two primary schools we are delivering this year with Aberdeen City Council by hub North Scotland with the second Torry Primary School and Community Hub set to be complete later this year.