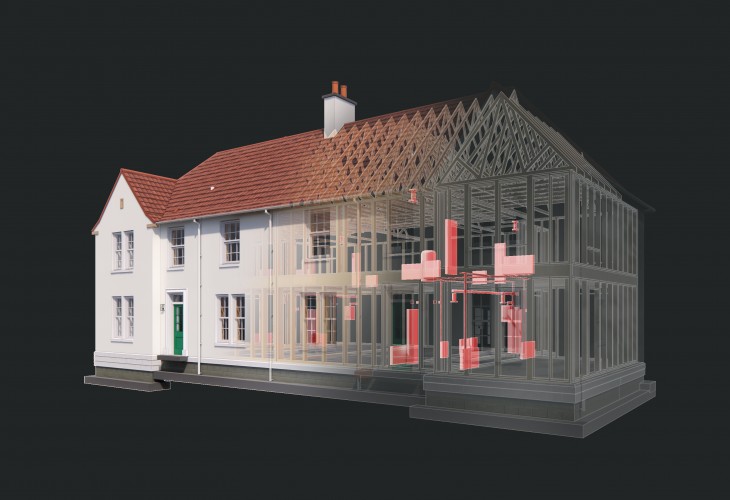 New fire regulations
8 Jan 2021
Are you up to speed with Scotland's new fire regulations for residential buildings?
The tragic events that unfolded in the early hours of the 14th June 2017 have had far-reaching implications for the building industry. Grenfell Tower was a harsh wake-up call to everyone in our industry about the dangers of fire in residential buildings and the Scottish Government has reacted in a number of ways over the proceeding years. The latest of these reactions are new building regulations designed to make our homes safer and protect lives by requiring sprinkler systems in both new-build social and private housing projects. Many fire experts believe that this is long overdue and have suggested that the Grenfell Tower disaster would never have happened, had the building been fitted with sprinklers.
Will your current projects meet the new fire regulations?
From the first of March 2021, blocks of flats of any height (including maisonettes and buildings of shared multiple occupancy) and all social housing (including standalone units) will be required by law to be fitted with fire suppression systems. This will have ramifications for both the design and cost of residential building right across Scotland and projects underway now, will have to comply with the new regulations in order to secure building control approval after the March deadline. This is why it is vital that you familiarise everyone working on current and future residential building projects with the new requirements.
Building in safety.
At Halliday Fraser Munro, we are fully conversant with the new fire regulations and are keen to share our knowledge with everyone working in the sectors that will be affected. To that end, will be holding a webinar at 02:00 pm on January 20th 2021. The event will help people working across the industry from developers and investors to builders and related contractors to understand the new regulations, how best to incorporate them into residential building designs and how the new rules will be applied by the relevant regulatory authorities.
Speak with the experts.
The webinar will be hosted by our residential specialists, Deborah McKay and John Scott, and will cover sprinkler systems and how these can be configured to have minimal visual impact within living spaces. We'll cover alternative fire suppression systems such as water mist systems and we'll also talk about ensuring adequate water pressure to meet the demands of the different systems. We're delighted to announce that our panel of experts will be joined by Gordon Spence, MRICS, who is Building Standards Manager at Aberdeen City Council. As one of Scotland's leading authorities on the technical standards, he will be able to advise on how the regulations will be applied and what will be required from the warrant stage to certification and sign-off. We'll be answering questions after the initial presentations so you'll have every opportunity to find out all you need to know.
Sign up.
At Halliday Fraser Munro we have always prided ourselves on our ability to help our clients to navigate the increasingly complex landscape of building regulations. If you'd like to join us to build your understanding of the latest regulations, register your interest and we'll email you an invitation. (http://bit.ly/NewFireRegulationsWebinarRegistration)