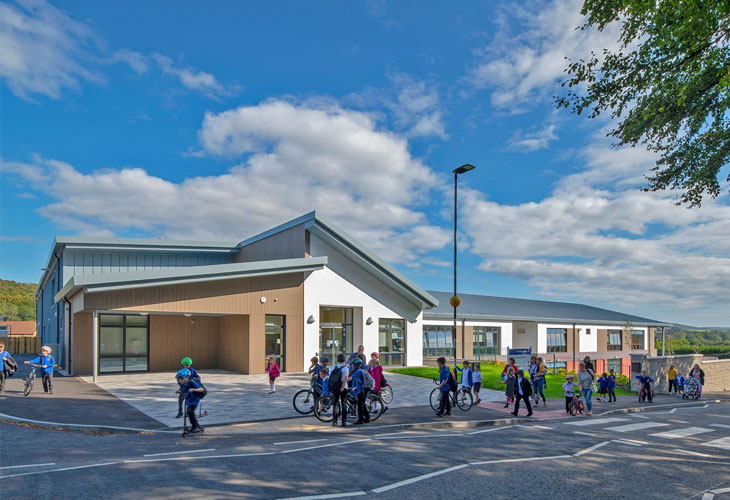 Official opening of Kinellar Primary School
4 Feb 2019
On the 6th February, Lord Provost Bill Howatson will officially open the new Kinellar Primary school in the town of Blackburn, Aberdeenshire. The school opened its doors in August 2018 and has since provided a dynamic learning environment for 450 primary school pupils and 40 nursery children.
The school is a replacement for the original which was burnt down in 2015. The new school includes a new multi-use games area, a life skills room and sensory room for pupils with additional support needs, a new community play park and car parking for use by the school and community.
This demanding site posed a number of challenges including but not limited to a whole school decant, a narrow football, a 6m level change and frontage onto a busy commuter road. These site constraints provided an opportunity for an innovate design which uses connecting voids and a hellerup stair to connect the upper and lower levels whilst still retaining the educational philosophies of the brief.
The feedback on the school has been incredibly positive with Aberdeenshire Provost Bill Howatson saying: "I am so very proud to mark the opening of this fantastic new facility. A great team effort has led to the delivery of an extremely high quality building on time and on budget, and we're thankful to everyone who has played their part in that."