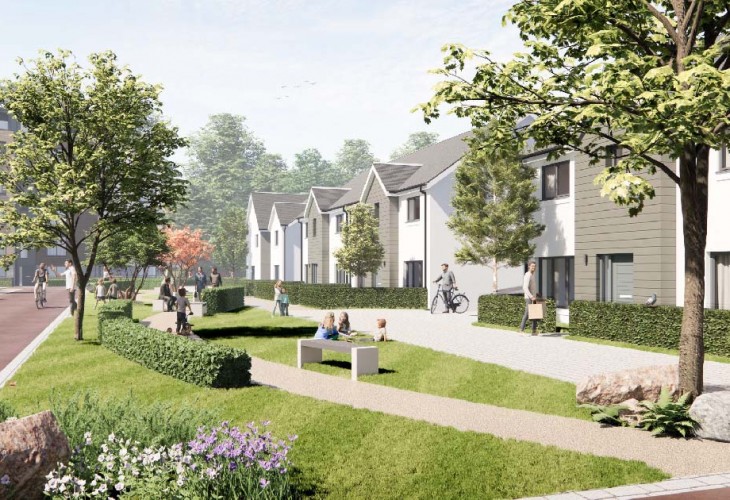 Planning Approved for Treetops & Braeside Residential Developments
13 Jun 2023
We are pleased to be working with developer, Malcolm Allan Housebuilders on two projects which have now been approved by Aberdeen City Council's planning committee.
The two connected residential developments, one on the site of the former Treetops Hotel on Springfield Road, Aberdeen and the other on the site of the former Braeside Primary School were approved 6 votes to 4.
Our team worked closely with Malcolm Allan Housebuilders, to develop proposals for both sites which were recommended by the planning department and all technical consultees which resulted in the positive outcome with the planning committee.
The proposal at the Treetops consists of 77 private units of apartments, detached, semi-detached and townhouses, carefully arranged to create three distinct landscape-led spaces within the development to create a strong sense of place in the well-established West End site on the edge of Craigiebuckler and Airyhall in Aberdeen.
30 Large affordable homes are proposed at the former Braeside Primary School site which included several dwellings that have wheelchair accessible ground floor bedrooms. The proposal has been designed to provide an open outlook for the residents to the existing trees, green open space and kids play area to the south.
We look forward to taking both projects to the next stage with projects starting on site in due course.