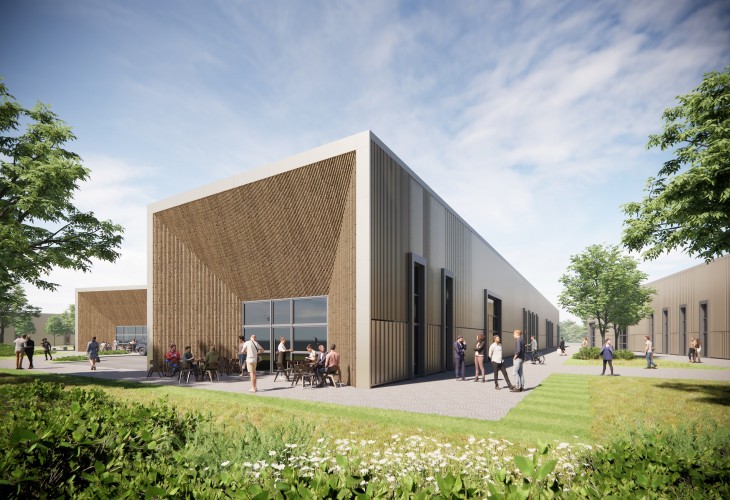 Planning consent received for mixed-used development at Sheriffhall South East
29 Jun 2022
We are delighted to have worked on the mixed-use development at Sheriffhall South East with our client Buccleuch Property, which has now received Planning Consent.
Sheriffhall South East is far from your standard development of small starter units, which have traditionally targeted the industrial sector. Instead, the units at Sheriffhall South East have been designed with a modular approach whereby the 'base' unit can be enhanced in a number of ways with alternative elevational elements to suit the end user.
This flexible approach allows the overall development to cater to a variety of employment uses both at completion and over the lifespan of the buildings providing a flexible sustainable long term development.