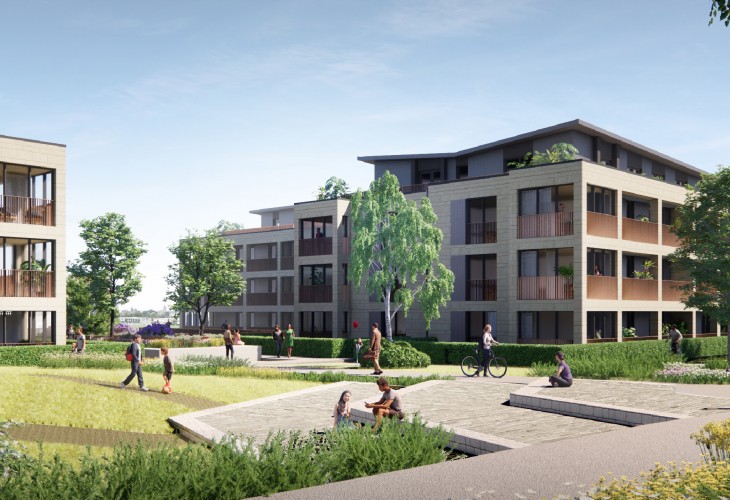 Planning submitted for residential development at St Andrews
14 Sep 2022
We are delighted to have worked on a residential development at St Andrews with our client Scotia Homes, which has now been submitted for planning.
The proposal includes luxury apartments and houses centred around a green space which maintains the parkland setting and views of the listed buildings to the south. All proposed units will be fitted with renewable technologies such as Solar PV panels or Air Source Heat Pumps to reduce the reliance on energy from the grid.
We look forward to continuing to work with Scotia to create a neighbourhood with high quality properties and landscaping.