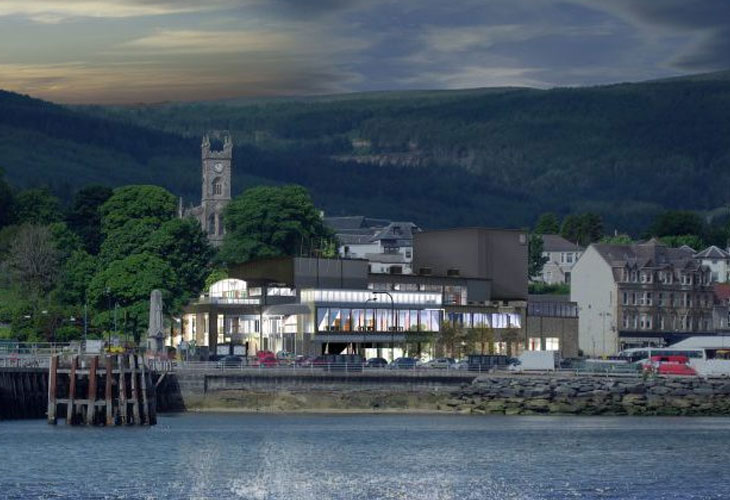 Queen's Hall, Dunoon Doors Open
12 Sep 2018
The Queen's Hall sits at the foot of Dunoon's High Street, opposite the waterfront's Victorian Pier at the gateway to the town. Built in the 1960's, it has been radically upgraded under Argyll and Bute Council's coastal towns' regeneration programme.
Its 1000+ seater main auditorium has been renewed and made flexible, for multiple uses, and the town's Public Library has moved from out-of-town to a first floor open plan eyrie, with views out over the Firth of Clyde.
Around these are a cafe, opening south on to the sheltered park, and a children's play zone and fitness suite, all creating an active social hub. The new building re-engages the park, town and Clyde, it's entrance re-orientated to the Pier and High Street.