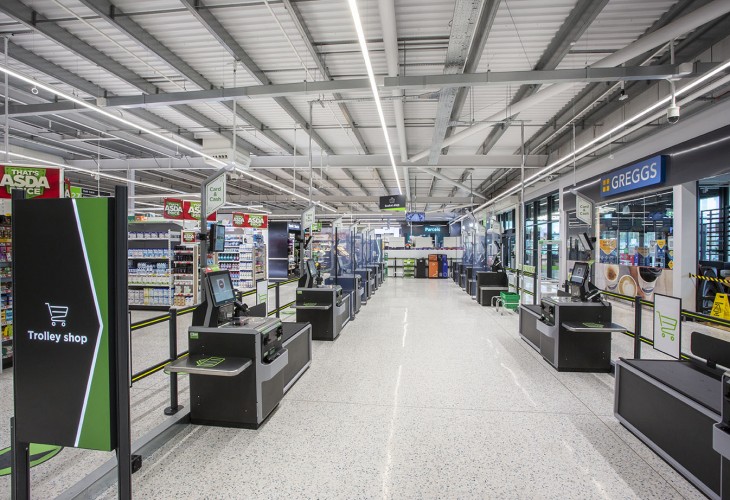 Rethinking retail spaces in a post-pandemic world
8 Mar 2021
The retail industry has seen a number of unprecedented changes during the COVID 19 pandemic with a transformation that analysts predicted would take more than a decade happening in a matter of months. Therefore, physical spaces must adapt if retail businesses are to continue to survive and thrive.
We have been busy working with our many clients across the retail industry to adapt existing spaces and create new ones that will meet consumer expectations in the post-pandemic world.
It's becoming clear that an "omnichannel" approach to retailing will be vital. While online sales have soared, the majority of food transactions have still taken place in-store. Grocery retailers, in particular, are in a strong position to become hubs for consumer activity as they generally have the space to build innovative, and flexible, retail hubs that will draw footfall.
One of the unexpected outcomes of the pandemic has been the resurgence of the click and collect concept. The lack of availability of delivery slots meant that this service filled a vital gap. It also helps retailers for whom "the last mile" – delivering to individual homes - is both expensive and logistically challenging. This had already prompted many online-only retailers form joint ventures with businesses with a physical presence. Physical retailers must adapt to incorporate new spaces that will accommodate collection points, lockers and facilitate the flow of customers.
Hospitality can also be another footfall driver after the pandemic. By having an inspiring offering that goes beyond the ubiquitous supermarket café you can increase linger times in store.
One of the few advantages of the pandemic is that it has generally been easier to park at our local supermarkets. If the accelerated trend towards online sales continues, as predicted, retailers will have more space to play with. This could present opportunities to repurpose carparking space to accommodate subsidiary retail, leisure and service businesses such as repair shops, barbers and beauty salons.
Another interesting option would be to expand the number of charging stations for electric vehicles. This could be a huge opportunity for the retail industry to step up as part of the much-needed network of "destination charge points".
Despite the challenges, this is by far the most exciting time we've seen for the retail sector as we work to devise innovative solutions.