Kincluny Village
Masterplanning & Urban Design
Plans for a sustainable community on the banks of the River Dee in Aberdeenshire.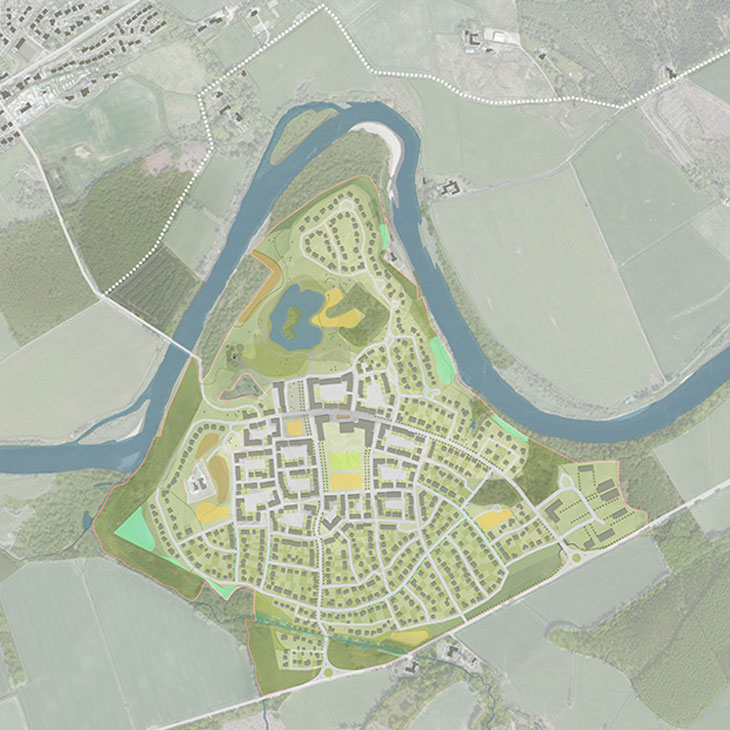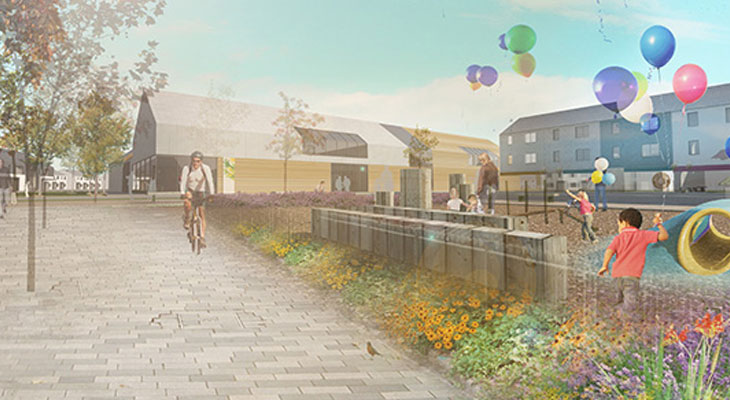 Project Overview
location_onPark Quarry, Drumoak, Deeside
personChap Group
££200 Million
The Kincluny Village masterplan promotes the sustainable redevelopment of a former sand and gravel quarry into a new community of 1500 homes, a village centre, school and employment land.
The masterplan has carefully considered how other villages have evolved along the River Dee and seeks to replicate their character in a contemporary manner through building scale, layout and landscaping.