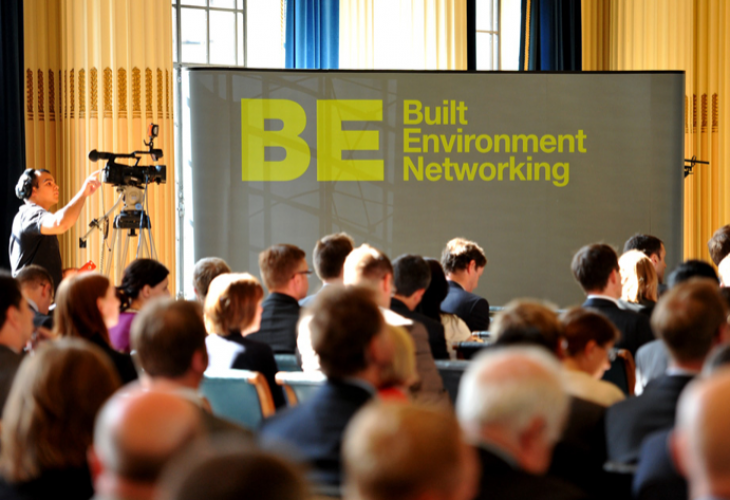 Collaboration and connectivity – building foundations from the inaugural Scotland Development Conference
19 Sep 2019
By Michael Halliday, director Halliday Fraser Munro
"One good conversation can shift the direction of change forever."
Author Linda Lambert hit the nail on the head with this observation. By talking to each other – and, conversely, by listening to what others say – we can effect change and make progress for good.
And that's exactly what I hope will happen at the inaugural Scotland Development Conference, which takes place in Edinburgh next week. Bringing together over 300 stakeholders from the public sector and leaders from the construction and property industry, the conference will put a focus on major projects which will fuel economic growth, ignite the regeneration of communities, and bring people together.
Halliday Fraser Munro is a partner in the conference. Clearly, being associated with such an event presents our firm with tremendous profile-raising opportunities among past, current and future clients. But getting our name out there is merely a by-product of our main motivation for taking part.
The theme of the conference is collaboration. It's a forum for sharing ideas; for stimulating thought and learning from others. And that is the absolute foundation of what we do at Halliday Fraser Munro – we talk, we listen, and only then do we act. By being at the centre of this conference, we can contribute to the debate about Scotland's infrastructure development at a national level.
The Scotland Development Conference, which is backed by the Scottish Government and Scottish Enterprise, will feature a heavyweight line-up of speakers, thought-provoking panel discussions and exclusive industry insights.
I'll be chairing one of the panel discussions, and I am delighted that it is on a topic particularly important to Halliday Fraser Munro. Placemaking in Scotland: Building the Future will give developers an opportunity to share their future development ambitions and discuss these with the audience.
Placemaking and masterplanning are among our key service offerings. We recognise that having conversations with people – whether in relation to a commercial, residential or mixed-use development – and listening to different viewpoints are essential in producing solutions. It's simply not possible to take a one-sided stance when the resulting plan needs to be both commercially viable for the developer and desirable for the end user.
In recent years, our vision for inclusive placemaking has allowed for the construction of thousands of new homes, schools, offices, shops, and community facilities in brand new settlements and in regenerated neighbourhoods all over the UK.
Take, for example, our work for the landowners of the Cammo Estate in Edinburgh where 670 new homes and community facilities are now being created by two major national housebuilders. Central to our masterplan – which resulted in the land being allocated in the Local Plan - was how the development would fit into the landscape to allow views of historic structures and natural features.
At Queen's Quay – a £250m development on the waterfront at Clydebank – we worked with a number of stakeholders to create a vibrant mixed-use community that extends from the existing town centre down to the waterfront in the shadow of the historic dock and Titan Crane. Housing, a health centre, care home and public realm space combine to create what we believe will be a legacy for future generations.
We're also working on a development at Longniddry, designing houses that reflect the typical character and charm of traditional East Lothian architecture and in Glasgow we're the lead consultant for the Barclays Campus at Buchanan Wharf. This transformational project for the city combines offices, residential dwellings, services and public space to create a space where people not only work, but in which they live and socialise too.
With numerous speakers covering wide-ranging topics from local authority housing to airport transportation infrastructure, the very first Scotland Development Conference offers a unique opportunity for everyone concerned in shaping the future development of Scotland.
Having worked on so many transformational projects the length and breadth of the country, we truly understand how development in all its forms can change communities – and the lives of people who live, work and visit – for the better.
But in creating these concepts we do not work alone: collaboration is critical to success and we're therefore looking forward to the inaugural Scotland Development Conferences and the opportunities for connectivity that it will bring.