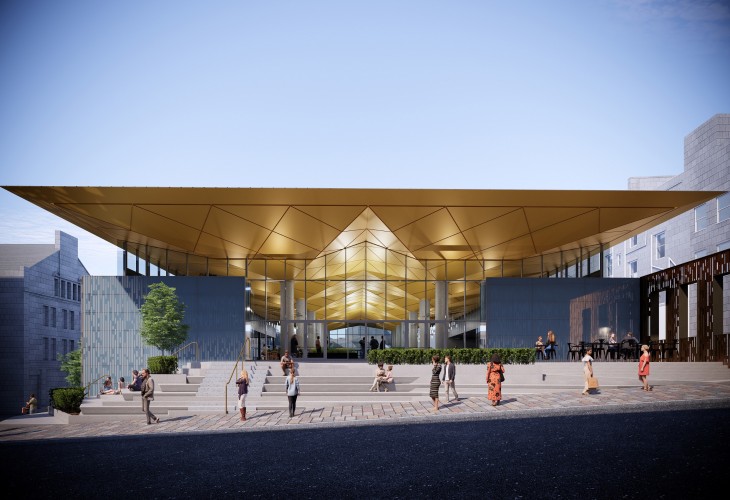 New Aberdeen Market project has successfully secured planning permission
14 Nov 2023
We are thrilled to share the news that the eagerly anticipated New Aberdeen Market project has successfully secured planning permission. This milestone marks a pivotal moment in our journey towards reshaping the city's landscape and breathing new life into Aberdeen.
This development is part of the transformative vision to invigorate the city centre, creating a dynamic and inviting space. Beyond offering a diverse shopping experience, the new Aberdeen Market will be a place to meet, eat and drink as well as being a space for events or community gatherings.
The design emphasises enhanced pedestrian connectivity, aiming to bring together key transportation hubs, such as the bus and railway stations with Union Street, establishing a new flow within the city centre.
Our collaborative efforts with Aberdeen City Council, hub North Scotland, Morrison Construction, and the wider design team reflect a shared commitment to reaching the city's vision. As part of the broader City Vision Project, this development promises to revitalise the area and create a more inviting and accessible environment for both residents and visitors